SJ-120-ICRGB-27W
ucs2903 120mm led point pixel lights
---
Features
1. Digital led point pixel lights for outdoor application.
2. Each pixel individually control. Control IC UCS2903 included, support numerous color-changing effects, such as full-color running water, chasing and scanning.
3. The plastic cover is thermostability cold-resistant, resistant to UV.
4. The aluminum base are strong in 120mm diameter in black color.
5. Low voltage DC24V input, don't over 25V, otherwise you can destory the whole pixel light.
6. There is 18pcs super bright smd5050 RGB LED inside of each lamp.
7. Each lamp has a pair of 3pin female&male connector, the connectors are waterproof, the Male with Pin is Input. (DAT, 24v+, Ground)
8. The whole pixel light is waterproof IP67.
9. Controller System:SD controller , DMX controller , Artnet and so on.
---
Parameter
P/N
Size/mm
LED Type
Pixel/m
Luminous
Angle
Voltage
Wattage/m
IP Rate
SJ-100120-sk6812-5v

W120 * H65mm
ucs2903-smd5050
18 Pixel/m
126
160°
DC24v

27

w

IP20/65
---
Dimension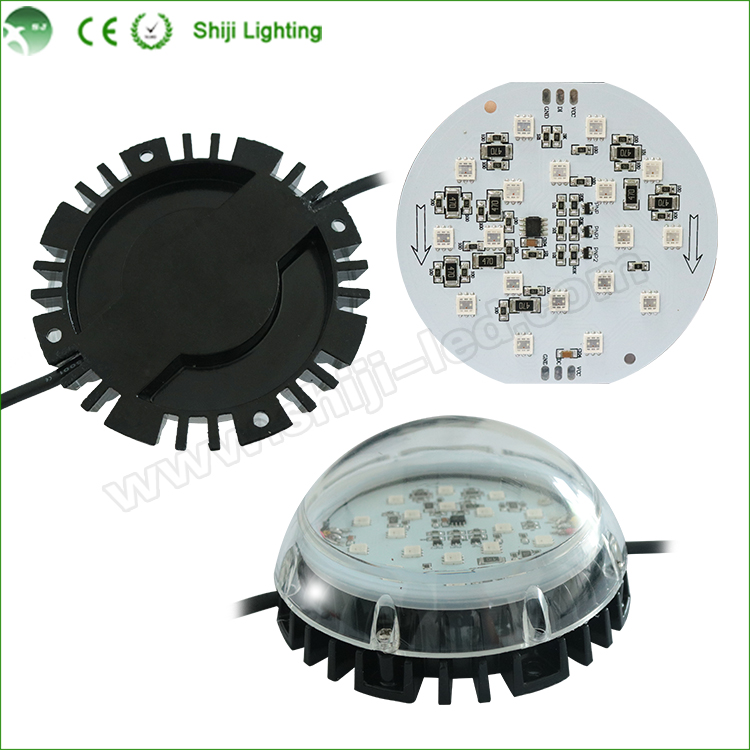 Effect: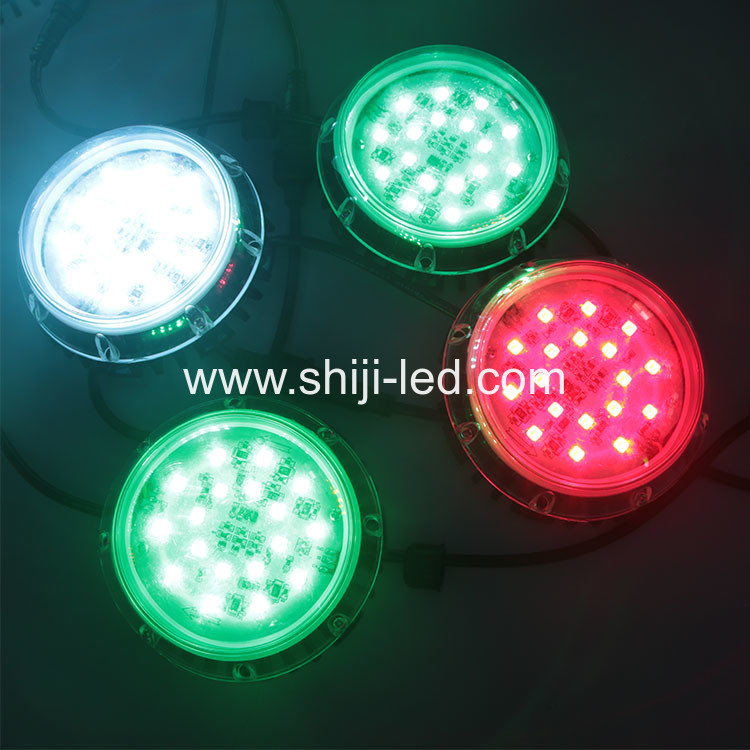 ---
Project case
back lights, cabinet lights, edge light, architectural lights for corridor, canopy, archway, lights for path
and contour marking; etc.They can be a good choice for lights for hotels, restaurants, night clubs, coffee / wine bars, shopping malls,
various shops, cinemas, beauty centers, office fronts, even lights for household kitchens or living rooms, etc.