SJ-5012-RGBW
Digital DMX 24v rgbw 50mm led pixel light
---
Features
1. Digital led pixel light for outdoor application.
2. Control IC DMX512 included, standard DMX protocol. Each pixel individually control.
Completely compatible with Artnet and Madrix.
3. 20pcs per chain with 8 cm space (standard length), can be custom-made.
4. There is 12pcs super bright smd5050 RGBW LED inside of each lamp.
5. The connectors are waterproof, the Male with Pin is Input.
6. The whole string light is waterproof IP66.
7. Low voltage 24V DC input, do not use higher than 25V or it will burn the pixel easily.
8. Communication between DMX512 led digital pixel are synchronized perfectly under support of Artnet / DMX512 led controllers
9. Controller System:SD controller , DMX controller , Artnet and so on .


---
Parameter
P/N
Size/mm
LED Type
Pixel/m
Luminous
Angle
Voltage
Wattage/m
IP Rate
SJ-5012-RGBW

W50 * H30mm
smd5050
12Pixel/m
84
160°
DC24v

3.84

w

IP20/65
---
Dimension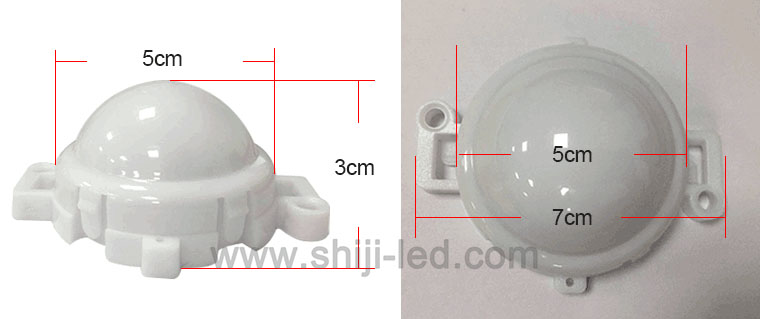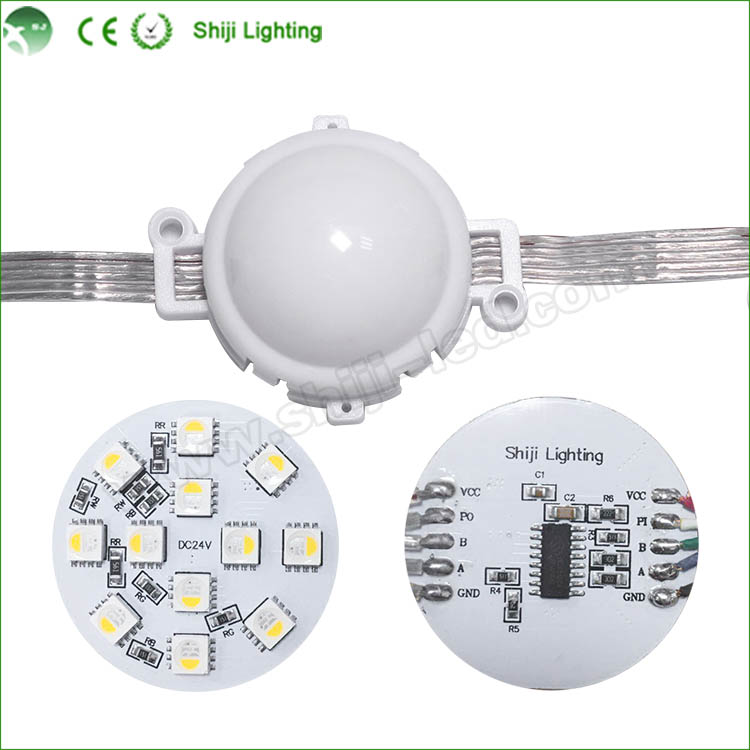 Effect: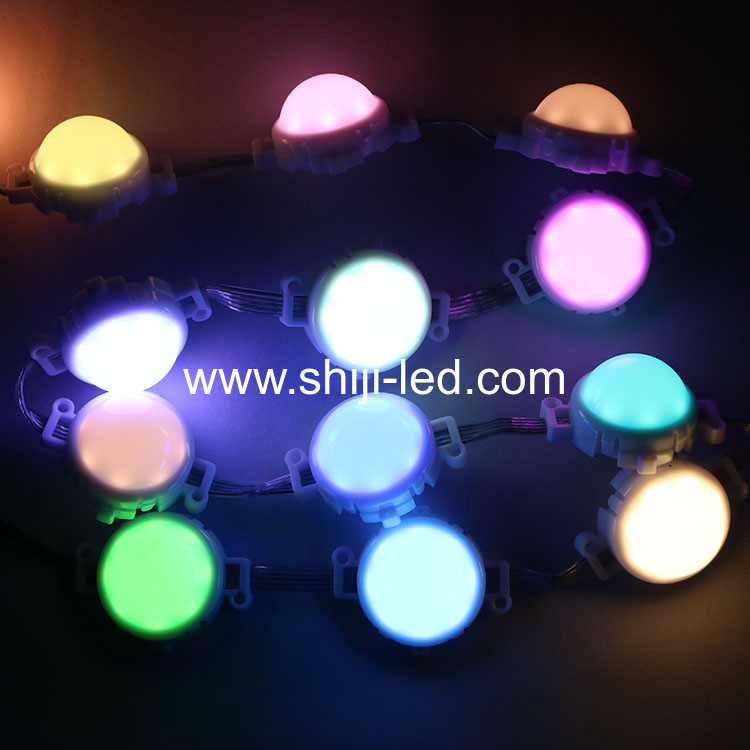 ---
Project case
back lights, cabinet lights, edge light, architectural lights for corridor, canopy, archway, lights for path
and contour marking; etc.