As the visa's problem, Ali couldn't come to Shenzhen from Hong Kong, in order to show our sincerity to cooperate with him, I went to Hong Kong to talk business by myself. One more hour by sea to get his hotel, and he kept waiting in the lobby when we arrived. He is really a very nice man.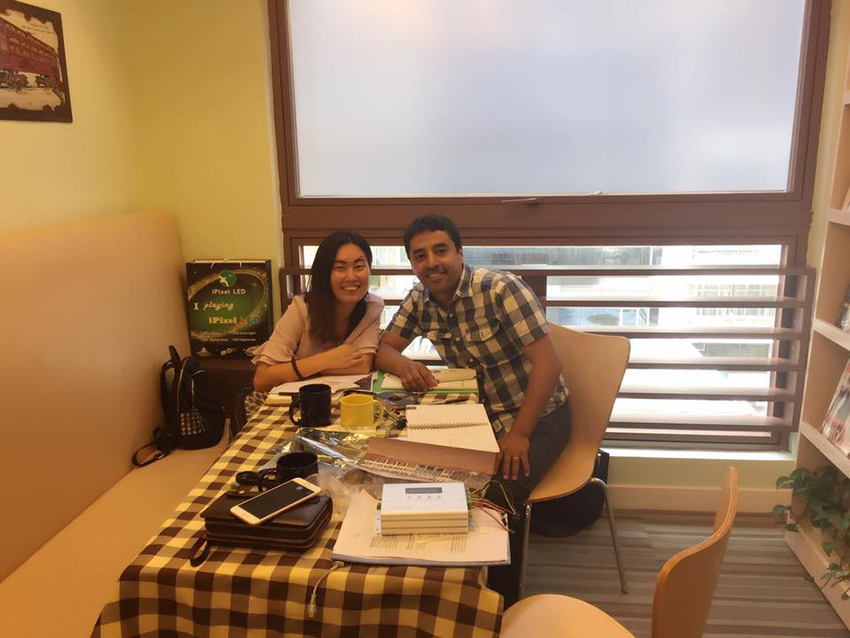 It's a big project for the local gevernment, we spent several hours to discuss all details together.
Finally, Ali took all the samples away.
The samples include SJ-ST8000 Wireless Sync LED controller, one SJ-A10060-2811 led rigid bar, 2pcs 17mm pixel light, 2pcs 35mm pixel light, 2pcs 26mm pixel light and some connector cables with non-waterproof&wateproof.
Also, another project about sk6822 and ws2813 LED chip are what he is looking for, the order quantity is 200,000 of each. Besides, led christams string lights with different colors he is still interested in.
It was really a pleasant conversation! I trust we'll have a happy and long-term business cooperation in the near future. Cheers!