Marc is from America, he is a very nice person.
I was told something useful about "if you want to be a better sales, what should you do?"
"You should treat your customers as friends even families, if you want more orders. Quality is more important than price, price is not the only factor for the buyer." Marc said.
Besides, I learnt some more information about American culture and life. For example, $5 taxes one year for the dogs (pets); the housing price is much more cheaper than China; golf is played widely there, while it's only popular among the richers in China....etc.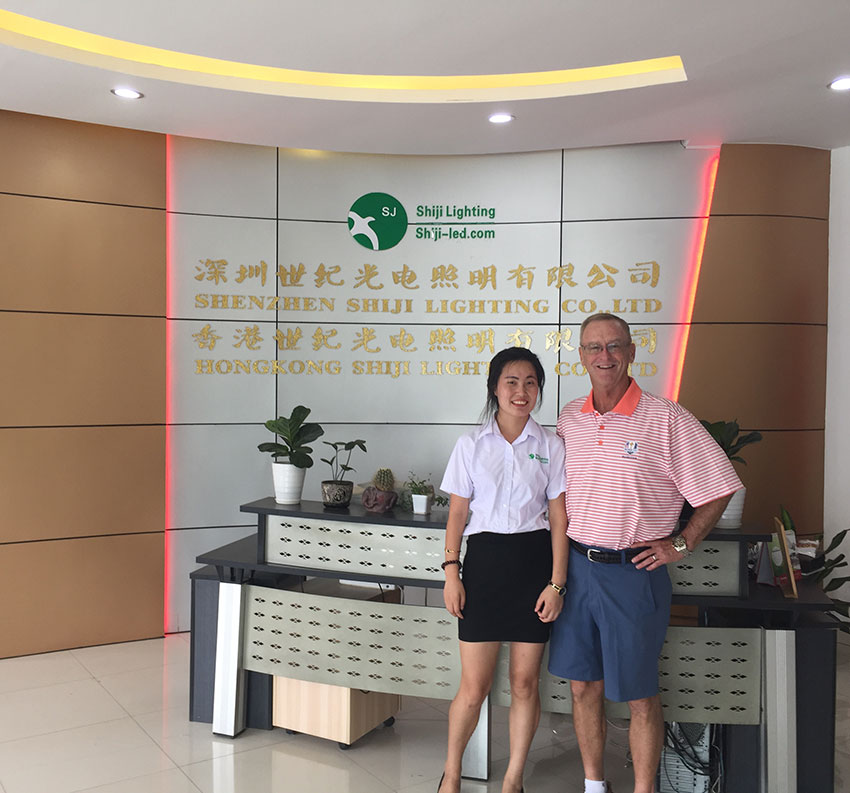 I love talking with him very much, it's really amazing!
We ate Hunan Food together, as Marc said he love Chinese Food very much, especially spicy food and noddles.
More surprisingly, he has many many friends in China, he visit China four times per year to see his friends throughout China in Guangzhou, Shenzhen, Wuxi, Dongguan...etc.
Finally, he placed sample order include 2items Christmas lights and 50mm dmx ball. He said he would recomend these lights to his friends in America and place bulk order later. Looking forward to doing more business with him.