SJ-5012-24V

---
Features
1.This is one new item with 50mm diameter, 12LEDs with one IC inside (ucs2903)
2.Colors and effects can be done optionally, such as running , chasing, jumping, scanning etc.
3.Combination: PVC shell (thermostability, cold-resistant, resistant to UV) , PCB board, connector cables.
4.Waterproof IP65/IP67, with silicon glue/ PU glue waterproof protection, non-waterproof or waterproof connectors.
5.Easy to install, better drill the hole 19-21mm.
6. With features of high brightness, low power dissipation, long lifespan, low Voltage, low decline, colorful.
7. Connectors: 3PIN JST female and male connectors, non-waterproof & waterproof for optional.

---
Parameter
P/N
Diameter/mm
LED Type
Pixel/PCS
Luminous
Angle
Voltage
Wattage/m
IP Rate
SJ-5012-24V

50mm
UCS2903-smd5050
12 Pixels/PCS
84
160°
DC24v

2.88

w

IP65
---
Dimension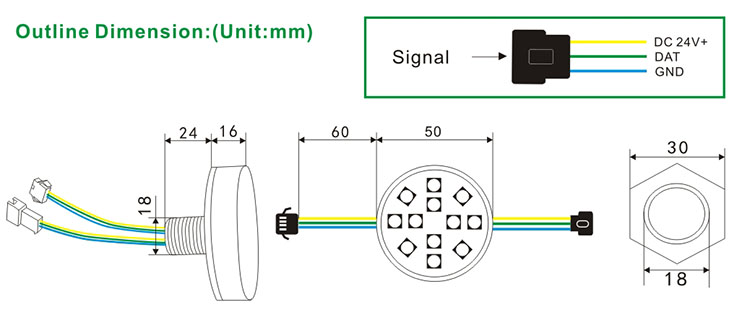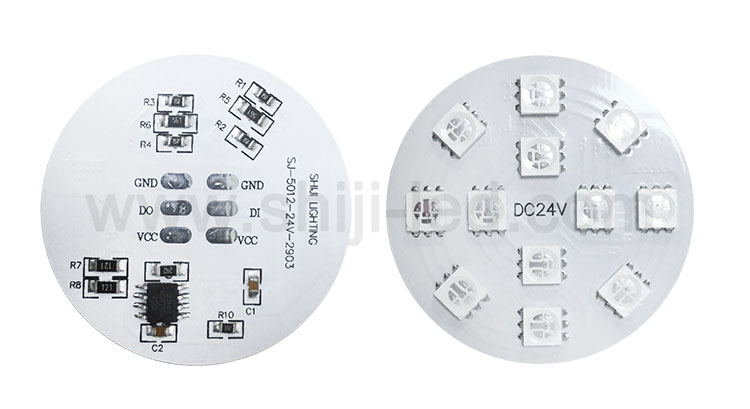 Effect: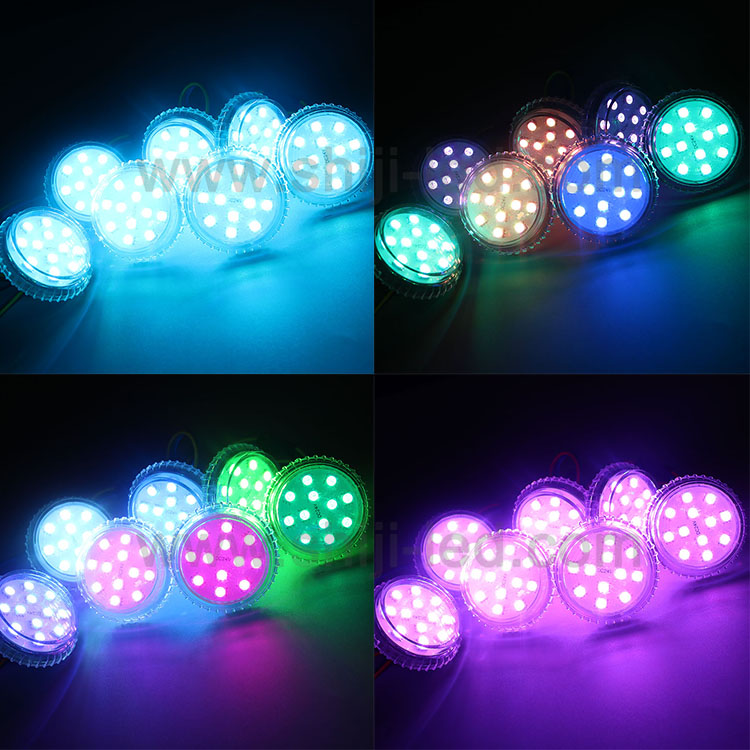 ---
Project case
back lights, cabinet lights, edge light, architectural lights for corridor, canopy, archway, lights for path
and contour marking; etc.They can be a good choice for lights for hotels, restaurants, night clubs, coffee / wine bars, shopping malls,
various shops, cinemas, beauty centers, office fronts, even lights for household kitchens or living rooms, etc.