SJ-10060-UCS2904
UCS2904 DC12V RGBW LED strip light

---
Features
1,Control IC UCS2904 inserted in 5050 RGBW LED diode,RGBW 4 in one led lamp,supporting numerous color-change effects.
2,White PCB and black PCB optional.
3,It comes in 5 meters per reel with 3 pin female/male JST SM connector on both end separated power/groud wires,customized length is workable.
4,Flexible PCB material,each 3LED can be cut,there is cut lines every 5cm.
5,60 LEDs/M,12V low voltage inputted,don't over 13V,otherwise you will destroy the entire strip.
6,10mm width PCB, with 3M tape back side for non-waterproof version.12mm width with silicon tube for waterproof type.
7,It is only date pin for signal transfer,no clock pin.
---
Parameter
P/N
Size/mm
LED Type
Pixel/m
Luminous
Angle
Voltage
Wattage/m
IP Rate
SJ-10060-UCS2904

W10 * L5000mm
UCS2904-smd5050
60 Pixel/m
420
160°
DC12v

19.2

w

IP20/65
---
Dimension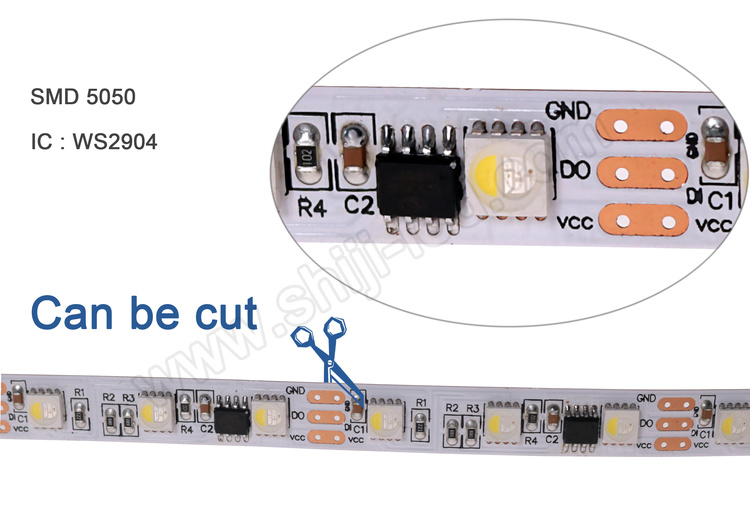 ---
Project case
back lights, cabinet lights, edge light, architectural lights for corridor, canopy, archway, lights for path
and contour marking; etc.They can be a good choice for lights for hotels, restaurants, night clubs, coffee / wine bars, shopping malls,
various shops, cinemas, beauty centers, office fronts, even lights for household kitchens or living rooms, etc.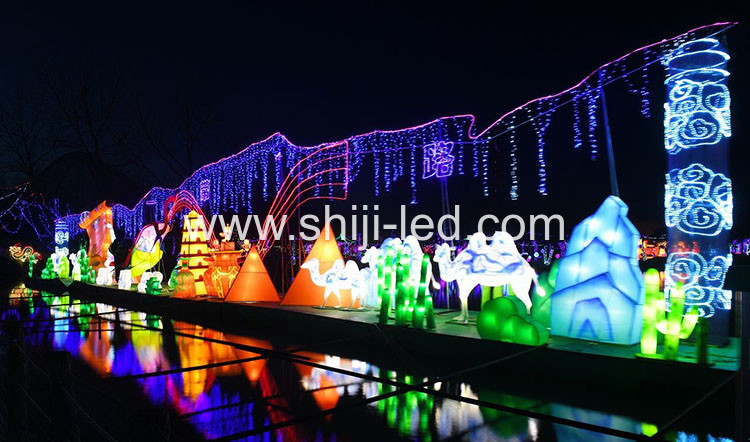 Video Show :