SJ-100144-GS8208
Digital GS8208 RGB rope 12v led tape strip

---
Features
1.Control IC 8208 inserted in 5050 RGB diode , individually addressable control.
2.8208 led have two data signal / 2 date pin, , any pixel failure won't affect signal transfer ,unless two consecutive adjacent LED are broken.
3. Flexible PCB material , Black PCB and White PCB optional , Each LED/Pixel can be cut , there is cut lines every 6.9 mm.
4. 144LEDs/M . 12V low voltage inputted , don't over 13V , otherwise you will destroy the entire strip .
5. We commonly make it in 1meters per reel with a 4Pin JST SM connector on both end and separated Power / Ground Wires . Customized length is workable .
6. 12mm width PCB , 0.25mm thickness with 3M tape back side for non-weatherproof version . 14.5mm width , 4mm thickness with silicon tube for waterproof version .
7. Two Date Pin no Clock Pin for signal transfer .

---
Parameter
P/N
Size/mm
LED Type
Pixel/m
Luminous
Angle
Voltage
Wattage/m
IP Rate
SJ-100144-GS8208

W12 * L1000mm
GS8208-smd5050
144 Pixel/m
1008
160°
DC12v

34.56

w

IP20/65
---
Dimension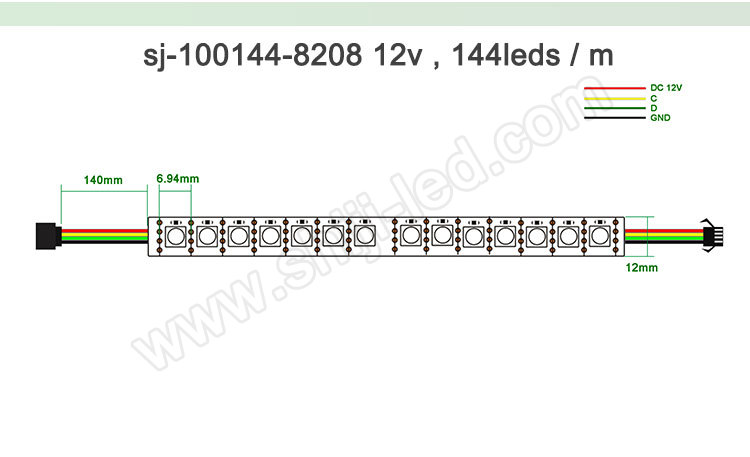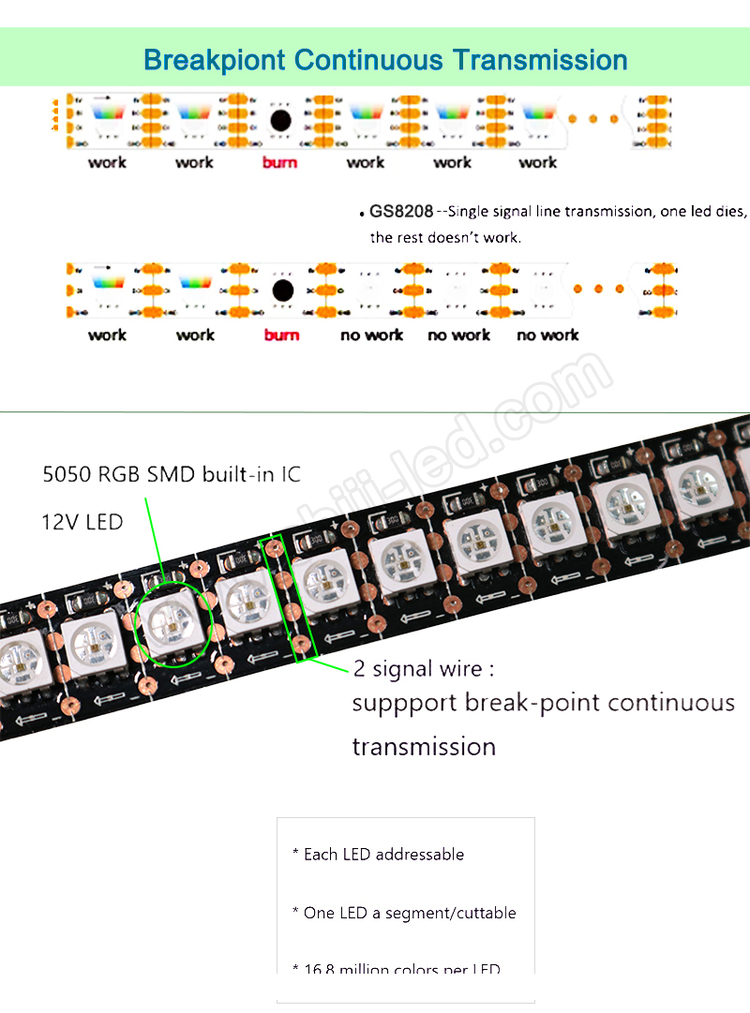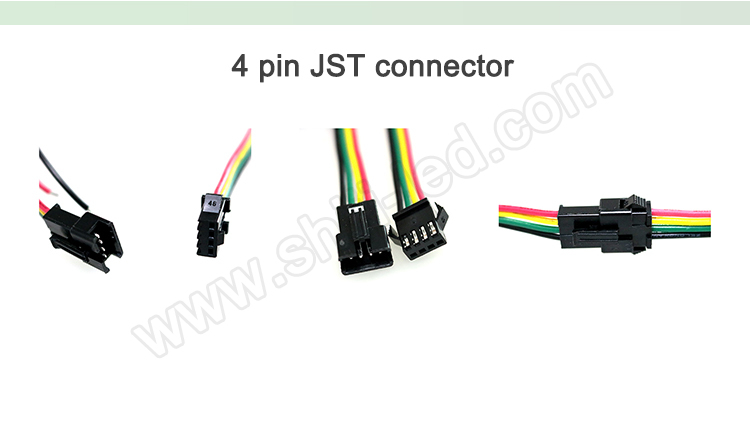 ---
Project case
back lights, cabinet lights, edge light, architectural lights for corridor, canopy, archway, lights for path
and contour marking; etc.They can be a good choice for lights for hotels, restaurants, night clubs, coffee / wine bars, shopping malls,
various shops, cinemas, beauty centers, office fronts, even lights for household kitchens or living rooms, etc.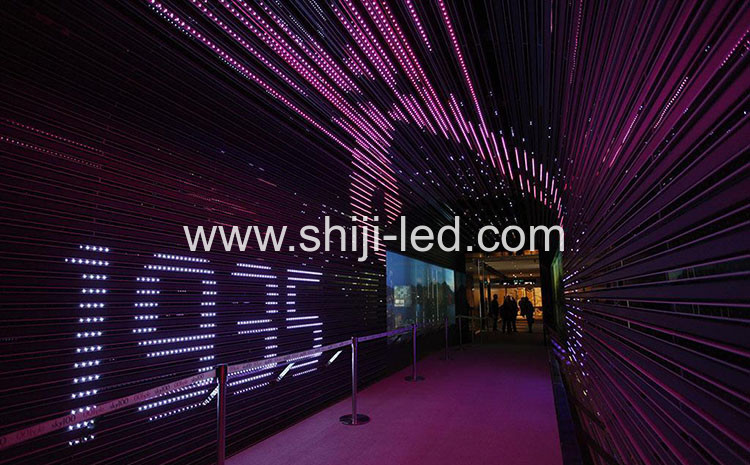 Video Show :