This project is a sucess. It was finished by December 15th, 2017, by one of our very important customer Leonid from Kyrghyzstan.
We really appreciate Leonid and his team's hard working !
It includes 2880Meters 3D verticial meteor tubes, 1PCS Madrix key256U, 4pcs DMX master controllers, 36pcs sub-controller and others.
it is crucial that the products have good quality and good waterproof IP68, because these are used outdoor, it offen rains and snows, and outside temperature is -15°C in winter in Kyrghyzstan.
the first time I met Leonid was on Oct. 5th, 2017 on Alibaba trademanager.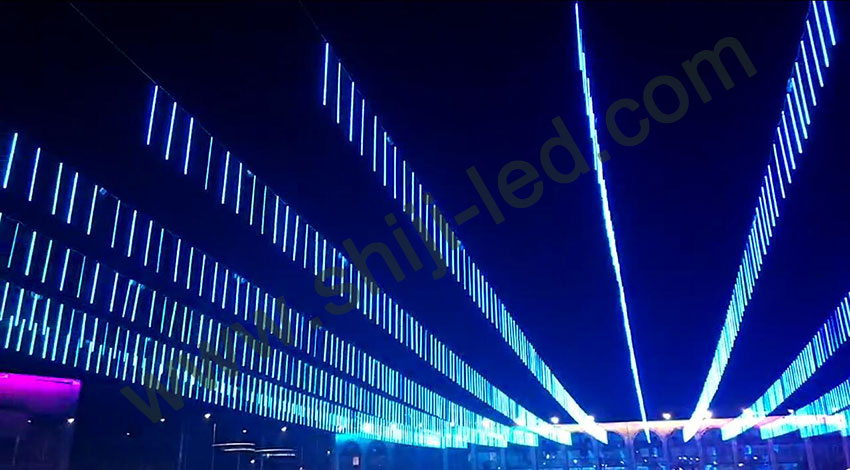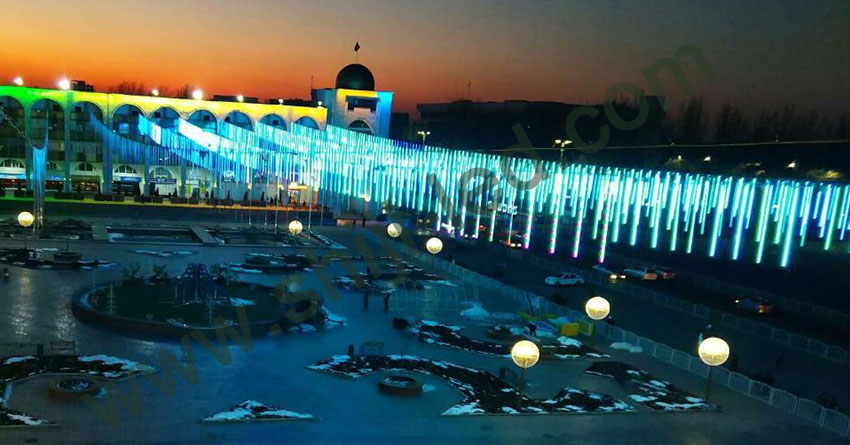 He is very nice and very patient.
I showed him Shiji Lighting team/office/work show room by video call, and our boss also made video conference with his boss by wechat.
After nearly one month's communication and mutual understanding, he ordered the bulk produciton(2880M) directly, he even didn't order any sample from us before.
I am really very touched from the bottom of my heart that he and his boss trust us so much.
And, I am very happy when he sent me videos and pictures showing everything of the project is well.
Again, many thanks for Leonid and his team's support.
Like his boss said in video conference : this is the first time to cooperate with Shiji Lighting, also it will not be the last time to cooperate with Shiji Lighting...
As always, Shiji Lighting will do our most efforts to offer better products and service to all our customers.
Looking forward for next cooperation !